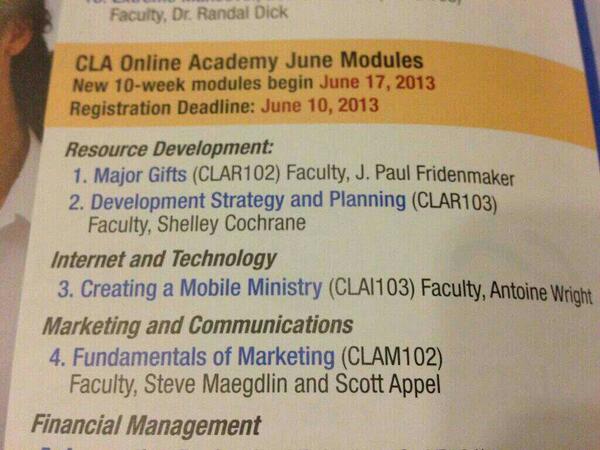 Sorry for not getting this out sooner, but between ICCM activities and some site issues, this really needed not to linger (it didn't if you are following via Twitter).
The aforementioned Mobile Ministry Class with the CLA and Azusa State has been cancelled due to insufficient registrants. I'll have an update as soon as I'm able to give notification.
In the meantime, do take a look at the Mobile Ministry Training Course offered through Cybermissions and the Mobile Ministry Forum. That class is similar in parts to what we were doing with the CLA.
Mobile is the present and near-future of ministry. So don't be surprised if more classes like these pop up soon.