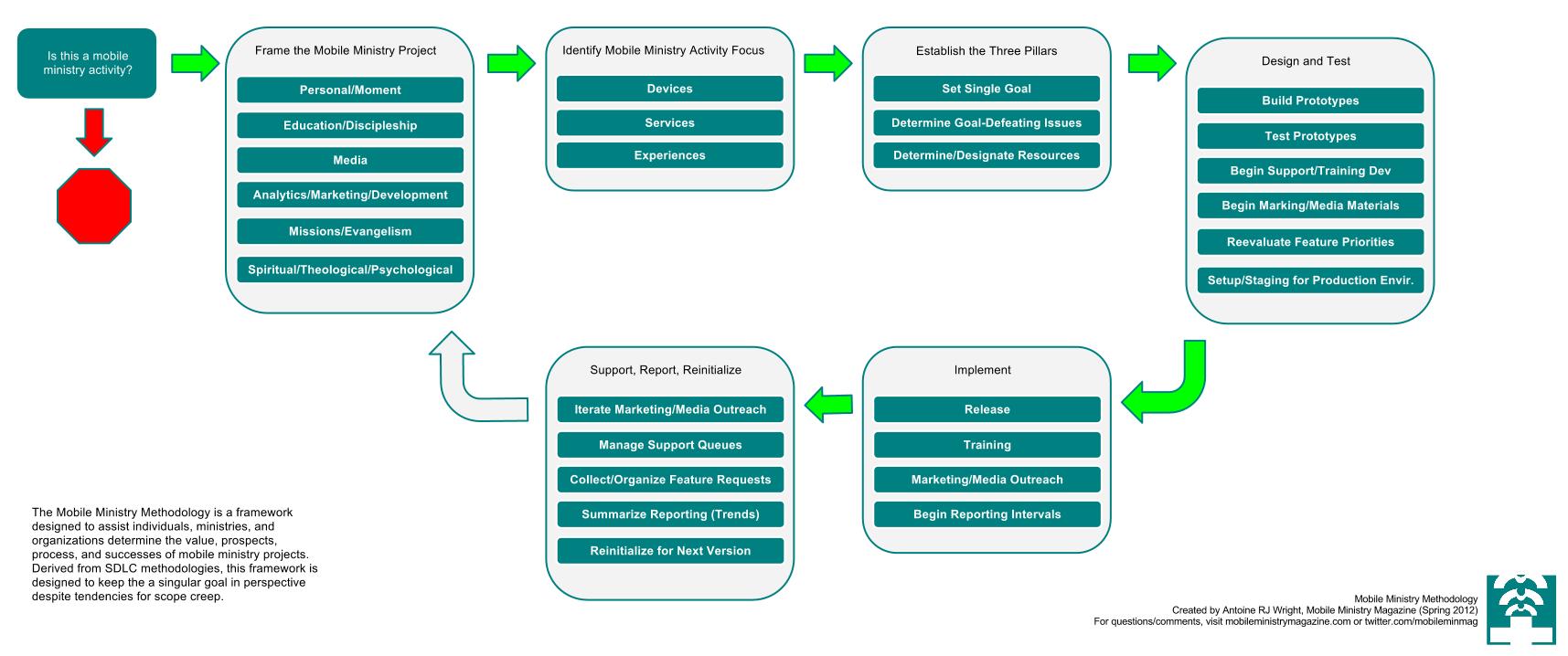 The second presentation given at the 2012 ICCM Conference was about the Mobile Ministry Methodology:
The Mobile Ministry Methodology is a framework designed to assist individuals, ministries, and organizations determine the value, prospects, process, and successes of mobile ministry projects. Derived from SDLC methodologies, this framework is designed to keep the a singular goal in perspective despite tendencies for scope creep.
Read the complete Mobile Ministry Methodology, or view the process map in the following image/connected data formats:
If you have already started working with the Mobile Ministry Methodology, get in touch with us towards any successes, challenges, or successes with your projects. If you are looking to utilize this in order to get your mobile projects off the ground in a traceable manner, also get in touch with us as we do offer consulting based on this practice.
As a matter of course, this was an unplanned presentation. And wasn't the last time we got in front of folks for the day. Spiritual Reboot is the manner of happenings here.