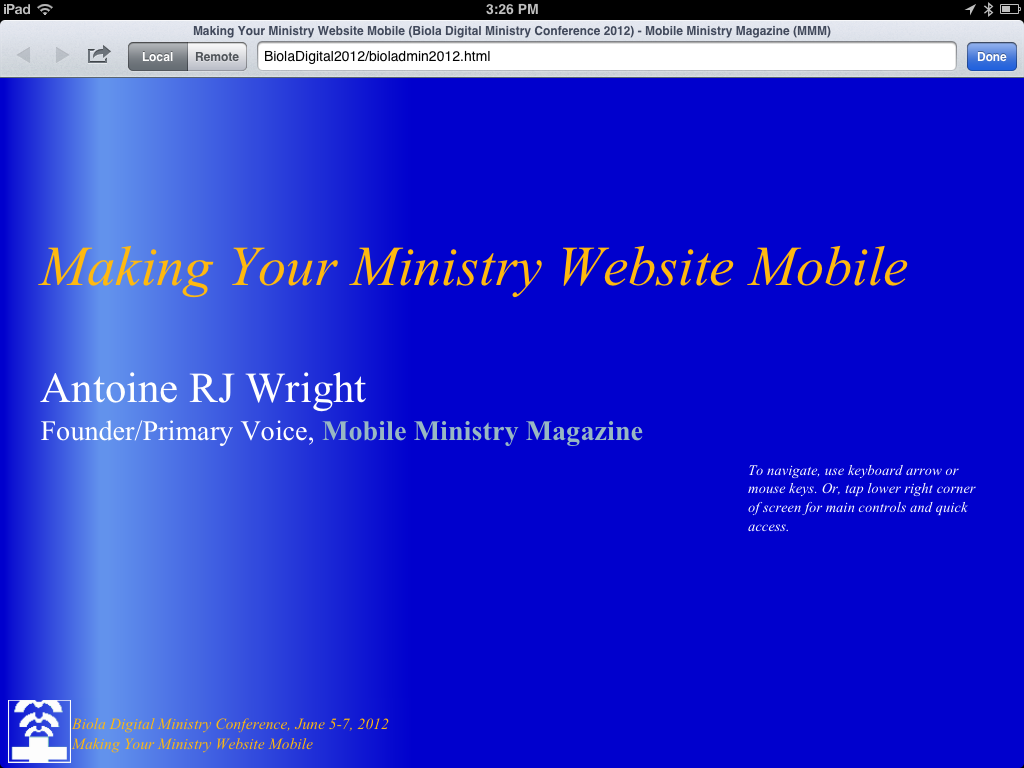 The 2012 Biola Digital Ministry Conference will be getting started in a few hours. I'll be doing a session on the first full day of the conference talking about making ministry websites mobile which features some information from past posts including pieces from the Mobile Ministry Methodology and our look at the biNu Mobile App Developer Platform. As usual per our presentations, you can view these by going to our Issues, Presentations, and Experiments page.
About the Biola Digital Ministry Conference
The Biola Digital Ministry Conference
is designed to empower individuals with the vision, knowledge, and relationships necessary to be thoughtful designers, developers, and practitioners of digital technologies for the cause of Christ.
The theme for this year's talks is "the disruptive nature of digital." Also new to this year's conference is a three-pronged attack on the topic areas: Theology, Strategy, and Technology. You can bet that there will be some amazing insights passed along not just from the speakers/presenters, but also for those attending to glean and share. Take a look at the sessions listing, there's a lot of neat items being brought to the front of the digital ministry discussion.
Keep up with the conversation on Twitter using the hashtag #bioladigital. Depending on things, I might even get a chance to sketchnote things when not speaking/conversing.